Want to Become a Journeyman Electrician? Everything You Need to Know
If you've decided to be a journeyman electrician, here is everything you need to know before diving into your new career. 
One might ask what a journeyman electrician is and how does this position differ from other positions offered in the job field of an electrician? Before going down any particular career path, it's always a good idea to research about it and familiarize yourself with the ins and outs of the job. This article will walk you through everything you need to know before starting your job as a journeyman electrician.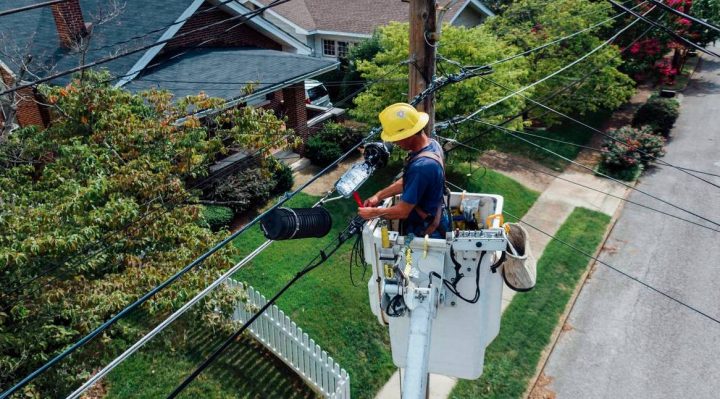 What is a Journeyman Electrician? 
After becoming an electrician, you must have gained the sufficient amount of experience needed to finally move onto being a journeyman electrician. A journeyman electrician is one who has gained the appropriate amount of experience to work as an electrician without being supervised. You should be able to install, maintain, and repair a number of electrical systems found in various houses, facilities, or industries. Long story short, your skillset as an electrician must be refined enough to perform complicated tasks involving electrical setups. You should also be able to guide and instruct other electricians working to achieve the same position as you.
The Difference Between a Journeyman and Master Electrician 
It's important to note that being a journeyman electrician is not the same as a Master electrician. Of course, both job titles enable you to supervise novice or in-training electricians, but that's about it. As a master electrician, not only will you be able to work without a supervisor or mentor others willing to enter the field, you can also get a permit to establish your own electrical company. Clearly, you would need more working experience than a regular journeyman electrician, and you would also need to sit for a master electrical exam.
Only after becoming a journeyman electrician can you pursue a career as a master electrician (if that's also a part of your career plan).
How Do You Become a Journeyman Electrician?
As mentioned above, for any job requiring a substantial amount of professional skill and experience, you need the proper training and education. If you're looking to become a journeyman electrician, your case isn't much different. Usually, they would need to have around 5 to 8 months of on-the-job training and spend around 144 hours in a classroom. Overall, 6 years of experience is mandatory; within this time, you are expected to complete an apprenticeship, receive training and also pass a licensing exam. Now that I've given you a brief summary of the requirements, let's get into all the details.
To start off, you must first become the apprentice of an electrician. This electrician can be a master electrician or a journeyman electrician. Being an apprentice is one of the very first steps to becoming an electrician.
There are many apprenticeship programs you can enroll into. Places like the IBEW and the IEC offer programs that are about 4 to 5 years long. Throughout your program, you will learn electrical theory and construction and how to read electrical blueprints. Alongside those, you will also be required to know the National Electrical Code and the basics of electrical safety. After all, working with electricity is a risky job, so learning safe conduct will save not only your life but also others. 
When you are near the end of your 5-year apprenticeship, you will be asked to sit for an exam. Upon passing this exam, you will be granted the license to become a professional journeyman electrician.
What Happens After Receiving Your License?
After getting your license, you are free to choose an area of expertise that you might be interested in.
Generally, a journeyman electrician can specialize in commercial, residential, or industrial electrical work.
Commercial Electricians
When you join the commercial line of work, you will most likely be employed to work directly at a construction site or be a part of a company's service department. Working as a commercial electrician means that you will need to be available at all times and provide immediate service when it's called for by your employer or client.
Here are some of the most important activities you'll have to face:
Read and understand electrical blueprints relevant to your assigned work site.
Must be comfortable working with many different kinds of electrical coding.
Be able to use various electrical tools
Install electrical components like fire alarms, security cameras, light and energy control systems, etc.
Must know how to install, repair, and troubleshoot electrical systems, equipment, or wiring within the job site.
Residential Electricians 
Being a residential electrician is less complicated but isn't any less important than the other criteria. Your job is to basically ensure that electricity is being used properly and efficiently in the homes you will be working on.
Mainly, you will be handling the following:
Install different electrical components like lights, sockets, security systems, and smoke detectors.
Set up electrical systems within the home based on the electrical plan that was devised by the residents.
Provide suitable arrangements for electrical setups to ensure safe and efficient use of electricity by each of the rooms in a home.
Industrial Electricians 
Perhaps the most difficult and complicated line of work lies in the industrial sector. Not only is it dangerous, but it also involves complex electrical systems that run almost 24/7.
As a journeyman electrician working in an industry, you must have adequate skills and knowledge to perform installations and maintenance jobs within an industrial facility.
You will be required to know/do the following during work:
Properly know and understand the electrical system used to run the industrial facility under normal and emergency situations.
Deal with (maintain, repair, install, and troubleshoot) industrial equipment, such as motors, pumps, and generators.
Be able to provide power and install regulatory installations to components within the facility. For example, the temperature needs to be regulated in certain chambers during manufacture. In this case, there must be a panel to monitor the temperature and change it as needed.
These are some of the most important things you need to consider before becoming a journeyman electrician. Last but not the least take necessary precautions to avoid injuries in a workplace. Good luck for your future endeavors, and I hope this information will prove helpful to you.