The number of Americans aged 65 or older is expected to double within 40 years. It is now more obvious than ever that we need good quality aging care.
Seniors want to be independent. Their families worry about their health and safety if they live alone. This often leads to compromise. But with technology designed for aging care, happier compromises are reached! Technology helps ease their physical or health challenges, which lets seniors live independently for longer.
Read below for some of the ways improved aging care is achieved through technology.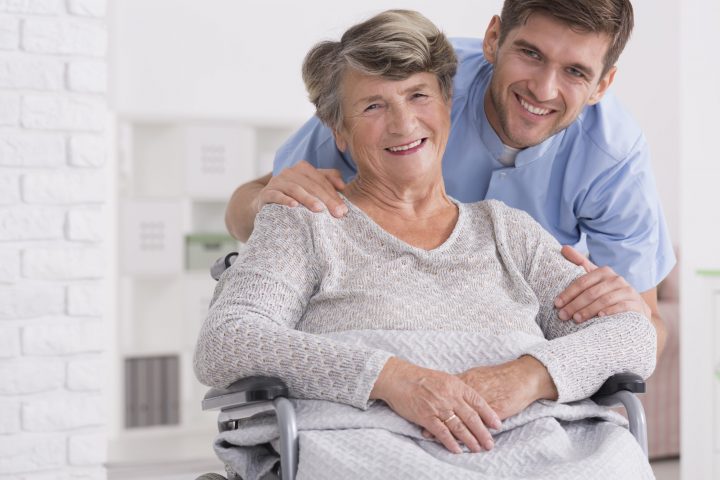 Everyday Services
New physical or health challenges can make life as a senior inconvenient. Tasks like driving yourself around or buying groceries can become anything from a bit tiring to extremely difficult.
Luckily, there are loads of services designed to assist seniors with this. Seniors are assisted with errands through delivery and transportation services. Most care facilities offer these services, and when they don't, there are private services available too.
Community
When seniors struggle to get around, they can lose is their sense of community. Technology helps seniors stay connected with their loved ones, lets them meet new people, and even lets them join virtual retirement communities!
Video calling apps like Zoom are more popular than ever before. These apps allow seniors to connect with others without leaving their homes. Video calling lets seniors remain part of (or join) special interest groups. Seniors can even virtually attend events they aren't able to go to physically.
For seniors who require lower levels of care, virtual retirement communities are a great way to maintain a sense of community! Virtual retirement communities use the internet to organize activities for seniors in the area.
These activities can be things like group shopping trips, or fun outings like trips to the movies. It offers a lot of the same benefits of an aged care facility, but seniors are able to stay in their homes.
Apps and Gadgets
As seniors become more tech-savvy, aged care technology can evolve. We see this in the aged care technology that seniors use, and in the software that is used in aged care management.
Families worry about their senior loved ones living alone. They're usually thinking about worst-case scenarios like injuries or medical emergencies. But now there are medical softwares which are designed to assist seniors to live independently!
Devices like medical alert systems and fitness trackers let seniors track their health. This gives their family peace of mind that everything is okay. In emergencies, they can also signal when something is wrong and call for help.
Softwares designed for working with seniors are also vital for improving aging care. Nursing homes or facilities that work with seniors can benefit from adopting an aged care billing software to improve how services are managed. These softwares can manage aging care more effectively, improving its quality.
Good Aging Care Is Better for Everyone
Providing good quality aging care improves everybody's lives. Families are less worried about their senior family members living alone or in facilities. Seniors can enjoy independence and community until later in their lives. It's a win-win!
If you enjoyed this article, please take a look at our blog for more content.