The Ultimate Guide to Riviera Nayarit: Where to Stay, What to Eat, What to Do
As far as coastal destinations go, there's no place on the map quite like the exquisite stretch of sandy Pacific shores found in Mexico and fondly referred to as the Riviera Nayarit. Stretching over 200 miles in length, this area is an oasis of scenic color, fantastic beach town features and options to enjoy food, entertainment and fun in abundance.
Riviera Nayarit is situated between Banderas Bay and the Port of San Blas and encompasses a long list of towns, villages and vacation resorts that beckon visitors to come and make the most of some of the most spectacular vistas and moments imaginable.
For those travelers on the hunt for beautiful and intriguing destinations, Riviera Nayarit provides over 23 distinct areas that are worth visiting in and of themselves. Those that can't imagine a trip anywhere without a set tee time will love the fact that this delightful destination is topped off with gorgeous golf courses waiting to be enjoyed.
For those visitors that come to be a part of something bigger, Riviera Nayarit hosts nearly 80 annual festivals celebrating everything from seafood to surfing, sailing, fishing and beyond! When your travel plans have you headed this direction, be sure to add these Riviera Nayarit hot spots to the top of your itinerary.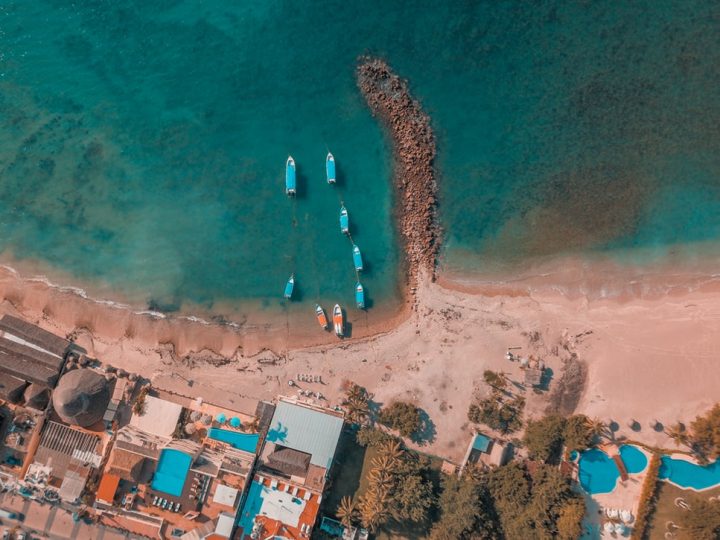 Exciting Things to Do
A trip to Riviera Nayarit isn't complete without experiencing the best of nature and adrenaline-filled thrills. During your time in this fantastic locale be sure to book a whale watching tour and enjoy encounters with some of the most majestic creatures that call the waters surrounding this area home.
Humpback whales make their way this direction following migration paths that are most visible between December and March. Sightings are often focused around Banderas Bay and Ocean Friendly Whale Watching Tours stationed out of Puerto Vallarta is a well-known eco-friendly tour company that helps visitors and whales co-exist in a safe and inspiring way.
For those visitors that can't wait to soar through the air through mountains and above tantalizing terrain, a trip to Vallarta Adventures in Nuevo Vallarta is a must. Take time to savor the many zip lines and bridges that await in the treetops and gain a new perspective on this already dynamic destination.
Flavorful Stops to Enjoy
Travelers to Riviera Nayarit that can't wait to explore the area through its many flavors will want to begin their culinary journey at the dazzling Tuna Blanca. Located in scenic Punta de Mita, this upscale culinary establishment is an amazing place to enjoy seafood combined with authentic Mexican fare in a waterfront setting that features sailboats and blue waves. The service is friendly, and plates are beautifully garnished with a flair for elegance and style. Reservations are recommended as this popular dining spot tends to come with a waitlist for good reason.
If you find yourself in Nuevo Vallarta and you're craving some fine Italian fare, make your way to Lucca and enjoy a sit-down dinner that combines the best of pasta dishes and an impressive global wine list. Known for serving up plates that highlight Italian with Mediterranean infusion, Lucca's is a place where mouthwatering meats, seafood, and pasta come together in delicious harmony.
Accommodations to Match Your Vacation Expectations
Riviera Nayarit comes with a highly regarded reputation as being a resort-destination where upscale communities dot the pristine shoreline. While resort-style living is definitely an option, there are an equal number of fantastic vacation rentals throughout Riviera Nayarit that bring a sense of home-inspired comfort to your stay as well.
No matter where you choose to settle, picking a community that matches your vacation expectations is important. Those visitors with a passion for spending time on the beach and under the sun will be delighted with a stay focused around the charming town of Sayulita.
Many visitors are intrigued by the area's bohemian architecture and low-key vibe that's a wonderful contrast to some of the more bustling and high-energy resort areas found along the coast. Those who stay near Sayulita will also find that this area is known for its spectacular waves.
It doesn't matter whether you're new to the sport or an expert on the board, a surf lesson is well-worth your time in Sayulita thanks to the work of Mother Nature and her ever-changing tides.
Riviera Nayarit is a destination rich in colonial history and the remnants of these eras past are perhaps the most visible for those guests who stay near San Blas. This rather tranquil beach town hosts a collection of ruins and architecture that speak to European influences on the area that remain to this day.
After taking the time to savor the sights, be sure to enjoy a tranquil afternoon at beautiful Borrega Beach.