Latino Business Owners: This will help you grow your business
For most business owners over the past few years, the economy has been of great help to them. According to the study research done by the Stanford Latino Entrepreneurship Initiative, during their fifth annual study, they found out that the Latino businesses have increased to 34% compared to the 1% for all other business owners over the past ten years. The survey shows that Latinos are starting businesses at a faster rate than all other demographic groups.
In the U.S, there are more than 4.6 million Hispanic-owned businesses. Even with that figure, most Latino-owned businesses remain small, with about 98% reporting less than $1 million in revenue per year. The reason is often poor access to resources and loans due to the strict requirements.
However, as a Latino business owner, one way you could grow your business is to get ITIN loans from fintech companies like Camino Financial. ITIN loans are loans that do not require social security numbers. However, they are open to people with Individual Tax Identification Numbers (ITIN).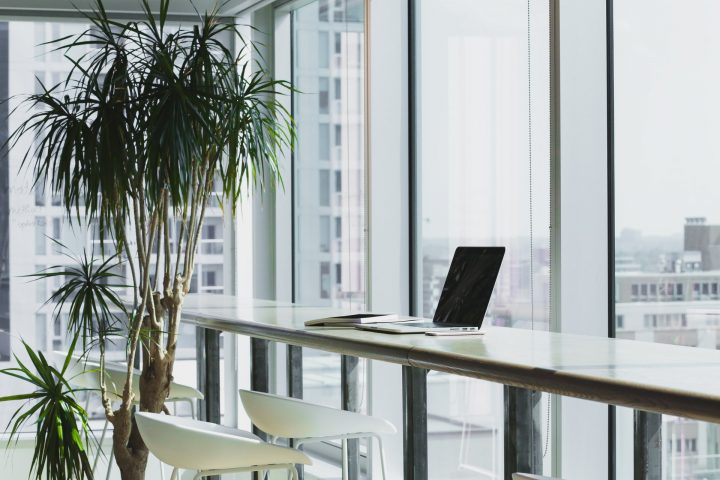 The Importance of Latino Business Owners Today
Immigrant Latino business owners face constraints regularly, but they still contribute to the economy, generating about $470 billion in revenue in 2016 alone. These immigrant companies also account for 5.5% of all U.S. employment. By the U.S. Small Business Administration Office of Advocacy, a rough sketch of about 3.3 million of the 30 million small businesses is owned by Hispanics. It is more likely for a Latino immigrant to start a business than other ethnic groups. The same goes for the younger Latinos in business. 
Financial Challenges Faced by Latino Business Owners
Latino-owned businesses still haven't grown bigger despite their solid impact on the economy today. Below are few reasons why they are still looking small:
Funding Gaps
The percentage of Latino firms that receive bank loans is just 12 percent compared to 18.4 of white-owned firms and 15.3 percent of Asian-owned firms. It is said that the national banks are unwilling to take on the risk of smaller firms. This and many more have dampened the entrepreneurial spirit of a Latino business owner.
They feel that they are unqualified to apply for a bank loan at a national bank. This makes them turn to their capital, friends, family, and also credit cards. Their last resort used will then be banks or credit unions, venture capital, or angel investors.
Lower Credit Scores
Another reason why Latino businesses become relatively small is because of their credit score. The 2019 Latino Small Business Study saw that the average credit score for Latino entrepreneurs is 588, which is lower than what is required of many banks.
Unaware of the availability of different funding sources
There being unaware of funding resources available out there is not because they don't get more information but simply because they don't seek outside funding, including venture capital or angel investors. Statistics have also shown the rate at which Latino business owners seek out loans from the Small Business Administration. Despite them offering loans, Latino business owners apply for these loans at lower rates than they do national banks.
Lack of Traditional Identifications
Banks seldom offer products or services to people with Individual Taxpayer Identification Numbers (ITINs), which are tax-processing numbers issued by the Internal Revenue Service for people who do not have a Social Security number.
Resources That Can Help Grow The Latino Businesses
There are seven organizations, government agencies, and programs that can help grow the Latino business.
Latino Business Action Network
The Latino Business Action Network (LBAN) is a nonprofit organization that works closely with Stanford University to fund and manage Hispanic-focused entrepreneurship programs.
League of United Latin American Citizens
The oldest and largest Hispanic-focused organization in the U.S. is the League of United Latin American Citizens (LULAC). They work on many issues like education, housing, health, and political influence. But they also give part of their focus on the efforts of promoting entrepreneurship.
National Hispanic Business Group
The National Hispanic Business Group (NHBG) is a New York City-based company that is created to provide more opportunities to Hispanic entrepreneurs, business owners, and professionals. The organization works to connect members with corporate entities that are looking to add additional minority-owned vendors.
Minority Business Development Agency
The Minority Business Development Agency (MBDA) is an arm of U.S. business commerce that connects minority-owned businesses with capital, contracts, and assistance with getting into new markets.
National Minority Supplier Development Council
The National Minority Supplier Development Council (NMSDC) acts as a matchmaker of sorts between certified minority-owned businesses and large public and private entities that seek to hire diverse suppliers.
Small Business Administration 8 (a) Business Development
The Small Business Administration (SBA) is designed to help Hispanic, and other minority-owned businesses get federal contracting opportunities.
U.S. Hispanic Chamber of Commerce
The U.S. Hispanic Chamber of Commerce (USHCC) works to develop national programs that will help Hispanic businesses, promote trade between Hispanic businesses in the U.S. and Latin American. They also provide technical assistance and training to Hispanic entrepreneurs. 
Conclusion
The solutions to Latino business owners' financial barriers start with accessible financial education. They need the guidance of a personal coach who will assist them with any questions so they don't feel like they will be rejected or become a bother to these accessible institutions. As a Latino business owner, accessing loans may prove difficult, but you can rest assured that there are several fintech companies like Camino Financial you can count on to receive ITIN loans.