How to Survive College: 4 Tips for College Freshman
Forget going to college with lofty dreams of a glorious career—that's overrated. These days, college is an investment in your future that can even include the option of graduating debt-free, mainly because you'll learn the skills and knowledge necessary to get a good job right out of school.
So, what's holding you back? A lack of know-how, maybe? Well, these four tips for college freshmen should definitely help make things go more smoothly for you as you embark on your new adventure.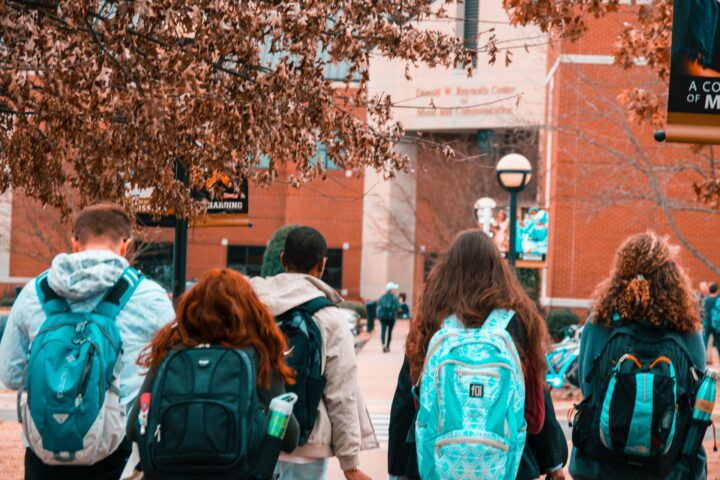 1. You need to be accepted
To go to college, you need to get accepted, and by "accepted," we don't mean in the popular sense—we mean the literal sense. If you want your college to accept you as a student, you have to fill out the necessary admissions documents. Check out CampusReel's guide on NYU admissions.
You also need to register for classes, but that's where things can get tricky. If you miss the registration deadline or accidentally add a class that is already full, there is good news: at many colleges and universities (like Harvard), there are people whose job it is—their literal job—to help students like you fix such problems.
2. Don't forget to ask for help when you need it
If you have trouble figuring out where to get academic support at your school, ask someone in the registrar's or academic advisement office. In fact, if you have any questions regarding academics, it's always a good idea to go in and talk to them. They are there to help you succeed and find the most affordable route toward earning your degree.
3. Keep up on important dates
All colleges have certain important dates that students need to be aware of so they can get the most out of their education—and not be left wondering what is going on down at "the office." There's no need to panic if you forget, though. The important dates are usually on calendars or pinned up everywhere around campus so students can't miss them.
For example, every school will have at least one orientation session for new students—in fact, many schools require it for all incoming freshmen. At the orientation session, there will be a plethora of information available about living on campus and resources available to you for maintaining an active and healthy lifestyle. Another important date to remember is the registration deadline for classes at your school.
The registration deadline takes place several weeks before classes start and is the last day you will be allowed to add classes or make any necessary changes to your class schedule. If you do not register for a class by the deadline, then you will be unable to take it for the current semester. However, don't fret if you miss the registration deadline or accidentally register for a full course—check out how to get an override on your college courses.
4. You're going to have to deal with roommates
Whether you like it or not, you are going to have roommates in college. This can be a very daunting prospect for some people, especially if they spent all of high school living by themselves and aren't sure how they will adjust. However, you will quickly learn that most roommates are decent people and that you can often even become friends with them.
If you know a few things about the school beforehand, figuring out how to get along with roommates won't be too difficult.
For instance, you can put up a roommate compatibility list on your door the first night you move in and fill it out with questions like "What time do you have to be home by?" and "What are your favorite movies/television shows?" You should even make it a point to stay up and get to know your new roommates as they come back from their first day of class.