Are you one of the 206 million Americans who'll take a road trip this summer? While cruising the highways and seeing the sights can be thrilling, no one likes to be hit with a fat hotel bill at the end of it. But you can rack up a $0 hotel bill this year by seeing the sights from your motorhome.
Motorhomes are a great way to bring your home along with you wherever you drive this summer. From Yellowstone to Yosemite, you can see it all from the comfort of your home on wheels.
But will you have enough space in your downtime? Yes – if you invest in a motorhome awning! But what is a motorhome awning, and how do you keep it clean?
Keep reading for your motorhome awning cleaning guide.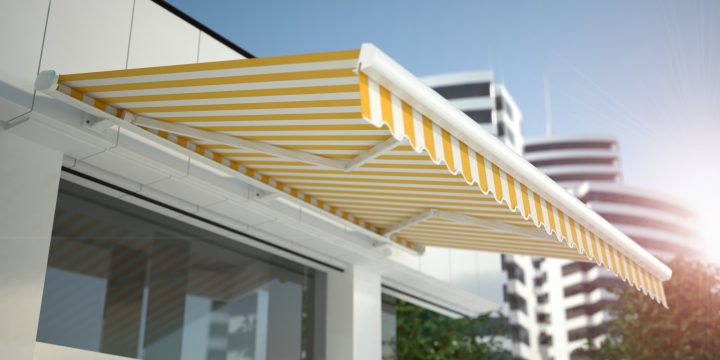 What Is a Motorhome Awning?
A motorhome awning is a shelter that attaches to the side of motorhomes. Patio awnings are on a roller mechanism and form a fabric roof like you'd see outside a cafe. These shelters are perfect for protecting you and your family from the sun and rain while getting out in the fresh open air.
Awnings are most commonly made from materials like cotton, acrylic, vinyl, or a combination. Acrylic and vinyl are favorites for their hardwearing and mold-proof qualities.
Motorhome Awning Cleaning Tips
Because awnings can double your living space, you'll want to invest in one for your vacation. But cleaning a motorhome awning is important to keep it usable and mold-free.
Because the fabric is exposed to the elements, it collects unwanted dirt and debris that can get baked on by the sun. While cleaning can seem like a chore, regular maintenance is needed to keep your awning from tearing or going moldy.
For Lightly-Soiled Awnings
To clean a motorhome awning, roll the awning out. Stand underneath it, and spray the underside with warm, soapy water. Roll the awning up again, and leave it to sit for five minutes or so.
When you unroll the awning, it should have detached the dirt and grime that collects on the topside of the cover. Rinse it down, and leave it out to dry.
For Heavy-Duty Cleaning
Roll out and lower your awning as much as possible. You'll need to work on the outside of it too, so you may need a step stool, or a long microfiber mop and brush.
First, gently brush off any dirt or debris that has gathered on your awning. Then, use a hose to rinse it away. Next, soak your microfiber mop in warm, soapy water, and gently go over the top of the awning with it, until the dirt has been removed.
For tougher, stubborn marks and stains, use a chemical cleaning solution made for that purpose. A tree sap solution may also be needed if you've got sticky residue on your awning. And if you have mold and mildew, a mold cleaner will remove it and kill the bacteria to ensure it doesn't come back.
Keep Your Motorhome Awning Looking Like New
A motorhome awning provides sun shade and shelter from the rain, but you'll need to keep it clean if you want it to last. Good old dish soap and water go a long way to removing built-up dirt and grime. But for heavier soiling, use a motorhome cleaning solution that's made for the job.
Did you enjoy this article? Then check out our lifestyle section for more great travel tips.