How To Choose The Right Travel Backpack?
Are you gearing up for the next big trip? If so, you would need the right backpack to fit all of your gear. When you are on the roads, the only companions that stay close to you all the time are your travel backpack. This makes choosing the right travel backpack more important.
With travel comes challenges, and you wouldn't want to increase them by having a backpack that is not suitable for your needs. Choosing the right travel backpack means going through different factors, comfort, and practicality. It can really be a daunting task. Don't worry, we are here to help you out.
This article will give you all the tips necessary to get your hands on the best travel backpacks. So, whether you are looking for something lightweight or compact, we have got you covered.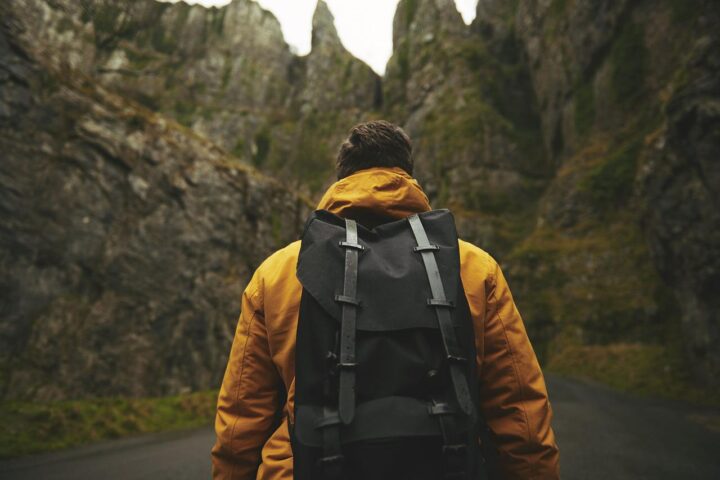 How To Choose The Right Travel Backpack?
When you are traveling outdoors, you need peace of mind that your travel backpack is durable enough to survive the trip. You need a sturdy bag that not only helps you keep all your travel essentials and protects them.
Choosing the right travel bag that ticks all the boxes is quite tricky. That's why knowing the factors that make a travel backpack good for the journey is important.
Below, we have listed a few factors you can consider while selecting a travel backpack.
1. Material
The first thing you need to consider while buying a travel backpack is the fabric. You are going to use your travel backpack 24/7. That means it will be exposed to different weathering conditions and wear and tear.
You need a material that can withstand everything and ensure the security of your things inside of it. What's more, it needs to be water-resistant. It should be able to survive a little drizzle here and there.
Although most travel backpacks come with rain covers, if you have chosen one without a rain cover, we would like to advise you to get one. This way, even if you travel with a handmade leather backpack, a rain cover will help you protect yourself from a sudden downpour.
2. Accessibility
Traditional travel backpacks followed the military compartment styles. They used to come with one opening as a loading department. While this style was easy to access, there were times when you had to unload everything just to find one thing.
It is better to look for a travel backpack with different compartments for keeping different things. This will help you know which compartment has what and can easily access it.
3. Padding
Since you are going to walk for miles while exploring mountains and plains, you would have to carry your stuff along with you. That means padding becomes an important feature to look into while buying a travel backpack.
Travel backpacks might not feel heavy because of their brilliant weight distribution. However, carrying it for hours can become uncomfortable. To ensure you do not feel pain in your shoulder, you need padding in the places.
Another feature that you would like to have along with your padding is a mess padding that can create a small gap between you and your backpack for airflow.
4. Security
While you are on the road trekking the mountain and plain, you don't have to worry about your things being stolen. But when people are around while traveling in buses, trains, and flights, there is always a possibility.
So, not only focus on travel bags that offer accessibility and durability. You must also look into the security factor. For instance, how good are the zippers, and are the compartments deep and safe? Will you be able to lock the compartments if needed? Look into everything.
Final Thoughts
Most people are so stuck on the brands that they tend to overlook some important factors while selecting the right travel backpack for themselves. The truth is that there is no ultimate one-brand travel backpack. Every brand has something different to offer. You must go with a brand that caters to your needs.
That being said, consider the factors we discussed above when planning to buy a travel backpack. No matter what brand you are going with, these factors will help you get the right travel backpack for your exploration.