Hiking to the Waterfall at Salto do Prego on Sao Miguel
I'm back at the Caloura Hotel Resort after a wonderful day of hiking and exploring the island of Sao Miguel. This morning started off with a great hike to the waterfall at Salto do Prego from the tiny parish of Faial da Terra which is on the far southeast coast of the island. To get there from Ponta Delgada, you're looking at a very scenic drive just under an hour and the trail isn't too difficult or easy if that makes sense?! It's is a big circle so if you drive in, you can leave your car and retrieve it later. This was my first hike in a while and glad to be back in the step of things, so to speak…
As mentioned above, Faial da Terra is very small parish with only several hundred people living there. The hike starts with a quick ascent into the mountains and offers some great views of the the town itself with the North Atlantic Ocean ever present in the background. From there you quickly go into an old hamlet called Sanguinho which has recently been taken over by a non-profit as a place where people can stay and live like those of the past. This hamlet is several hundred years old and is believed to have started when the buccaneers and pirates started sailing past the islands. Did I mention I just loved hiking on the Azores?
Why else would people living peacefully by the sea with everything they need head to the hills? The spot itself is incredibly idyllic and you won't hear anything except the sound of your footsteps, random birds and perhaps a small dog who calls the area home. You can totally do this trail by yourself as it's not that challenging but I highly recommend you go with a guide as there is lots to learn and lots of great berries to eat from the trees along the path. I could have stayed there all day eating this and that, learning about the edible berries was a highlight for sure.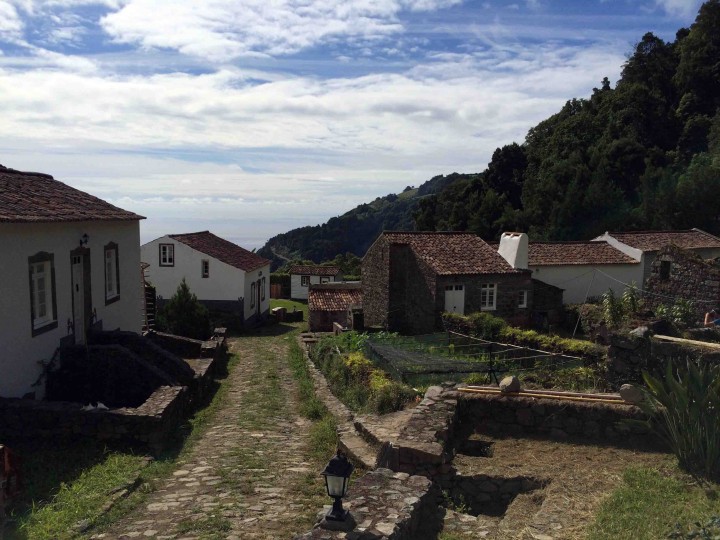 Once you exit the hamlet you're up in the mountains and there is a long single track trail which crosses a small bridge and makes its way towards the waterfall at Salto do Prego. On this day in late September, the weather was great but still not the type of day I'd go swimming in the pond formed at the base of the waterfall. In the summer it's a popular activity and a great place to take a break from your hike and snack on a sandwich or something, yes? We spent some time there before backtracking to reconnect with the trail which took us back to Faial da Terra.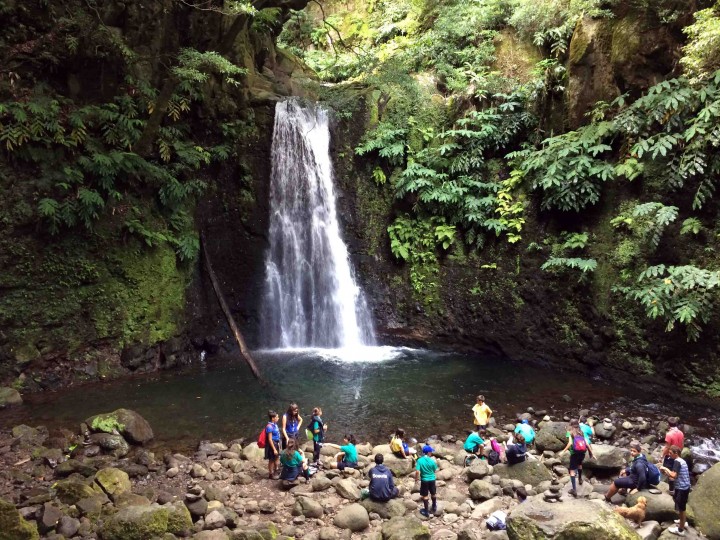 If you're feeling more adventurous, you can visit the waterfall than hike several kilometers straight up but we didn't have the time and frankly, the trail we did was more than sufficient for this gent who hasn't gone hiking like this in quite some time. There are lots of rivers that you'll pass and can only imagine them roaring after one of the frequent rain showers that this part of the island receives. Did I mention that the trails are lined with unreal vegetation often forming a roof of sorts over the path?
At one point, we were passing bamboo trees and this whole island is sort of like paradise without the usual problems of pests. There are no scorpions or snakes and very few mosquitoes which was a welcome change from your usual hike. Also, there are no large predatory animals so no need to worry about running into a beast such as a bear or a pack of wolves. I also enjoyed walking through lush vegetation without having to swat my head very few minutes with that horrible feeling of being "eaten alive".
From there we went to Furnas to enjoy some Codiza which is a traditional dish cooked underground, explore the Nostra Terra Botanical Gardens and take a dip in the thermal baths. I'd go on but this is about the hike, one of many that I'll be partaking in while I'm on the islands. The Azores are a hot spot for hikers and I can see why. It's got countless trails, little dangers and endless views; makes sense, yes? I'd go on but now I'm off to dinner and tomorrow morning I have a flight to catch.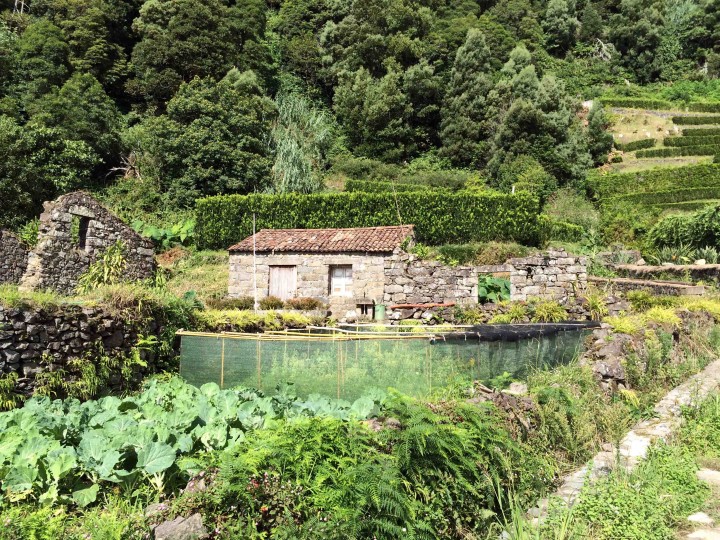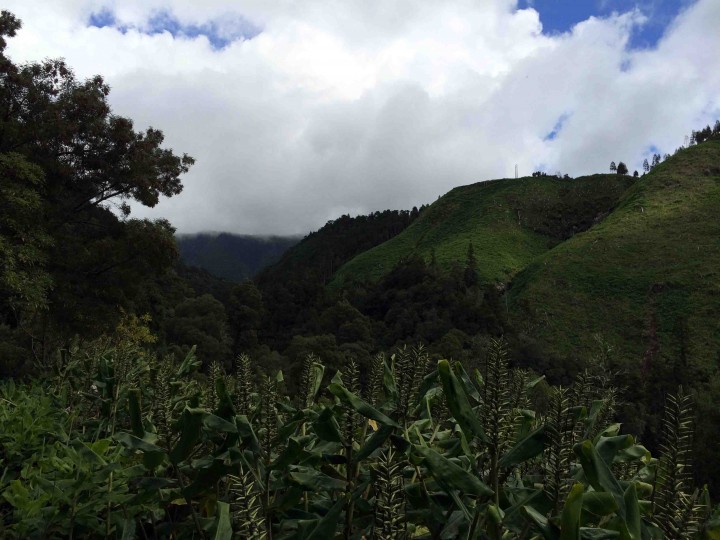 I'd like to thank Visit Azores for their hospitality; it's appreciated.
Tips hat,
P.S: This was written last week but had no time to publish it.