Boredom and Airports, Boredom and Airports…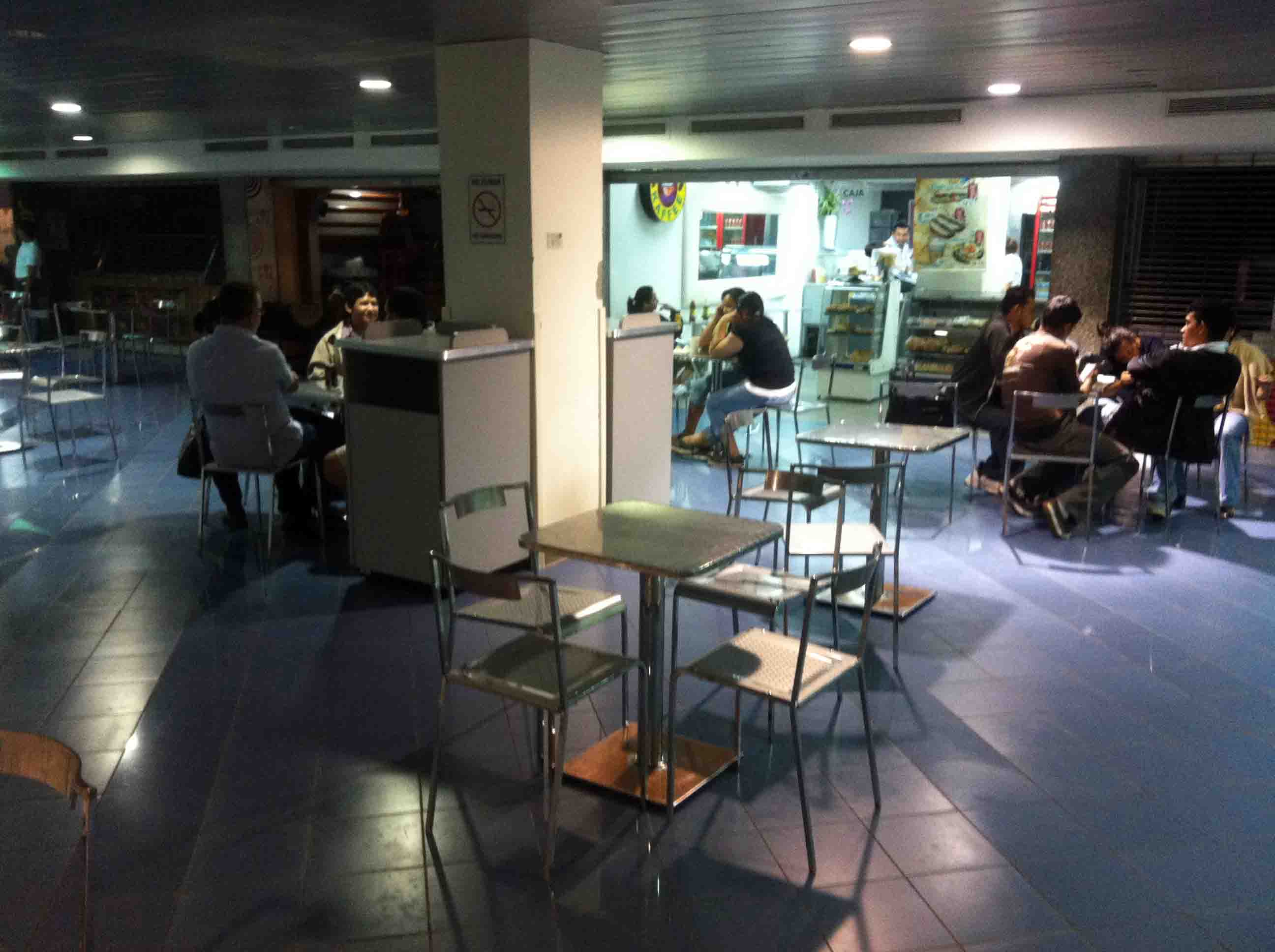 Good day,
Sitting here in a somewhat barren airport in Managua, Nicaragua just past midnight. Has it really been almost 3 months since I was last here flying to the Corn Islands? Where doe time go? Airports are filthy places filled with bacteria and potentially diseased derelicts, it's true. I met some people from Little Corn who I chose not to associate with then and wondering why I changed my mind now!?
The photo above was taken 1.3235 minutes ago in Managua, that little coffee shop is your best bet here and they have wifi so if you're ever stuck, just head here. Not sure why we're posting this photo of people looking bored and drinking coffee, but maybe it's because I'm bored and refuse to drink coffee because it throws your alpha waves out the window and ushers in beta waves which are great for basic tasks completely devoid of creativity!?
Who cares, just know that boredom and airports go together like two peas in a poverty stricken pod.
Tips hat,