Batalha Golf Course on the Azores Islands
Greetings,
Today I want to talk about a golf course which is quickly becoming a favorite and not far from Ponta Delgada on the island of Sao Miguel in the Azores. It's called Batalha Golf Course and consists of three separate nine-hole courses(A,B and C) giving golfers 27 holes to explore; all with their own stunning ocean views and unique challenges. Who knew there was such great golf on the Azores Islands? I played this course the last two days and could easily play it for weeks on end; it's beautiful, fair and challenging.
Before we discuss the course itself, let's talk about the clubhouse, shall we? I mean, it's where the 19th hole is after all which is without a doubt one of the most important rituals in the whole of golf; right up there with the pre-shot routine. The clubhouse is two floors and offers views of the 9th greens on both the A&B courses. It also has a great view of the ocean and the practice putting green which could be one of the largest I've seen anywhere.
The facilities are top notch and what's even better is that it's a club with ~300 members. The two days I played, it often felt like I had the course to myself. I've felt that before but never on a course of this quality. The greens for the most part are very large, roll true and could best be described as immaculate. Each of the three courses have their own distinct personality and personally, I like all of them.
When you have 27 holes to choose from, it's tough to make statements about the entire facility but I will say that it's a fair test of golf with a wide array of challenges and hazards both natural and man-made. The A course in my mind was a little more open than the rest and the easiest to navigate but a gent I spoke with today seemed to say the exact opposite; everything is a matter of perspective isn't it? Also remember that navigating a golf course is like sailing a ship, it's scoring aka docking where you see how skilled the captain really is.
The course has dog-legs, elevation changes and sea breezes to compensate for; as a result you'll often find yourself clubbing up two or more clubs on lots of shots. Simply looking at the marker is no indication as to which club you'll need. It's a start but plenty more variables need to be considered before your final club selection. It's also got lots of undulated fairways so don't be surprised to have an interesting stance even when you're on the fairway.
To generalize, I found Course A more wide open and forgiving than the others. Course C had some of the toughest holes in my mind but also some of the easiest and I believe Course B to be the most challenging simply because it has a stretch of holes with tight fairways. That said, only played twice so perhaps given time my opinions would all change, yes? I'll also note that most of the holes are rather lengthy and there isn't a par 3 under ~180 yards or so that I can think of and 200 yards isn't unheard of.
The rough everywhere is cut short but if you send it into the woods, you might as well consider it gone. It's new world meets old as 18th century stone walls are a common scene throughout and don't be surprised if on the other side of such a wall you'll see a herd of cows with nothing better to do than watch you play your next shot. The North Atlantic Ocean isn't all there is in terms of views either, behind the course there are sprawling mountains covered in countless shades of green.
I played well the first day as I was driving the ball well and left with a sense of confidence. That wasn't the case on day two and after sending my first tee shot in the woods, I quickly gained a new respect for this course. If you're not sending it a fair distance from the tee and in a desirable position, you'll quickly be humbled but who cares with world-class views at every corner?
I will note that if you're coming here and in need of clubs, you're in luck. The rental sets are some of the best I've had anywhere with Titleist AP-1 irons and Scotty Cameron blade putters. I've never been to another course with putters like that in a rental set and only a handful with full sets of that quality. Who needs your own clubs when the rentals are probably better? You don't hear that every day, I assure you.
Although the Azores are ~1,920km from the eastern tip of Canada and not much closer to continental Portugal, I'm sure I haven't played my final round at Batalha. In fact, I want to join the course but more on that later because it's another story all together. Just remember this, the Azores are more than just stunning scenery with wonderful walking trails and whale watching; it's also home to great golf courses at beyond reasonable rates.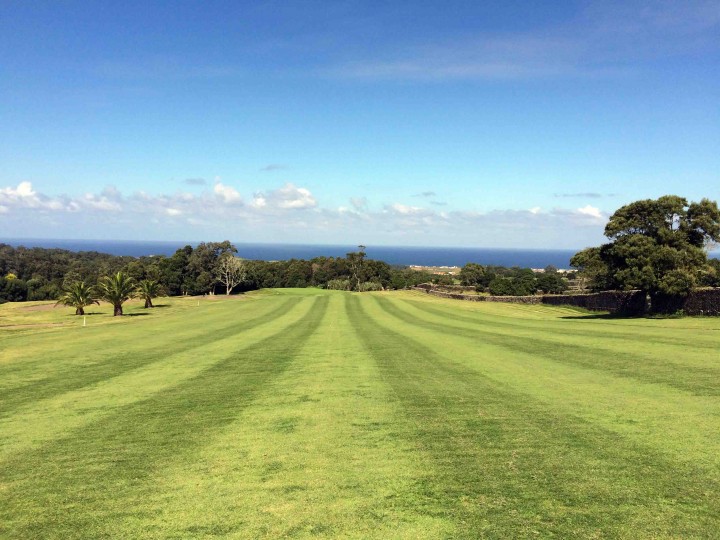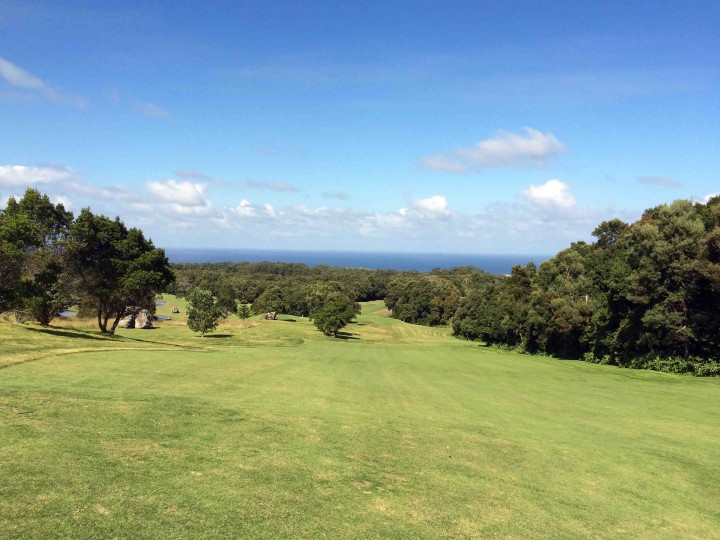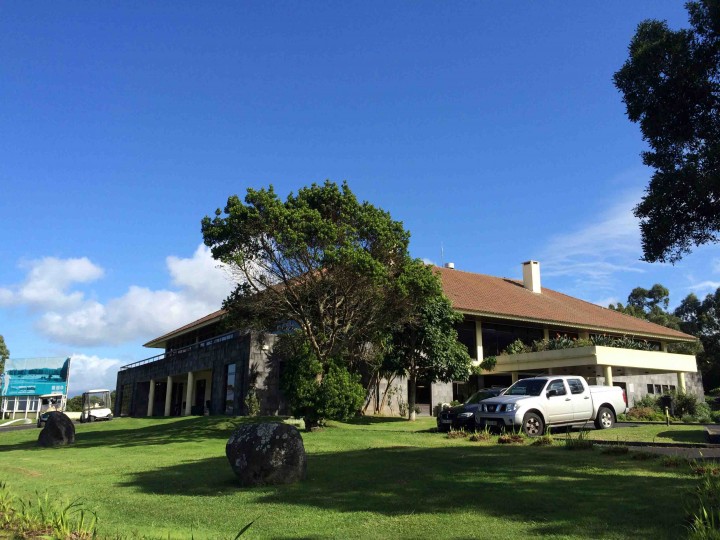 Big thanks to Visit Azores and Azores Golf Islands for their hospitality; much appreciated!
Tips hat,
P.S: Photos from both days, most the second day and on courses B & C.