Good day,
Looks like I'm back in Victoria and tonight at 4am I'll be convincing a friend to drop me off at the Airport for my 6am departure to Tel Aviv. That or I'll be calling a cab in the middle of the night talking some cabbies ear off about all sorts of deep stuff. If you're going to Tel Aviv from British Columbia, I suggest you do it from from Vancouver as it has a direct flight to JFK. Since I'm in Victoria, I'll be flying from Victoria to Seattle, to Minneapolis to JFK where I'll hang out for a few hours before making my way direct to Tel Aviv.
What follows is a list some of the places we're going to visit. This list is by no means comprehensive as I'm a gent who loves surprises.  In Israel I'll be visiting numerous places including but not limited to: Beit Shearim National Park, Tel Zafit Excavation, Madras Tunnels, The Dead Sea, City of David, The Western (Wailing) Wall, Church of Holy Sepulcher and so much more! I'll be spending nights in Tel Aviv, Jerusalem, Kibbutz Ein Zurim and The Dead Sea.
Enough about the future, it will unfold on these pages soon enough, back to the present…
The last two days in Victoria have been incredibly relaxing. To get here, I took the the bus – sky train – ferry – bus combo and the entire ordeal will take about 4.5 hours or so and cost $40. So you know, the sky train from Vancouver seems to be running all the time and it will cost you $3.50 to get to Bridgeport Station which is where you'll transfer to the bus. The bus will cost you another $3.50 or so and you'll make your way to the Tsawwassen ferry. From there it's a $15 ticket to board the ferry and I suggest you take the PLC aka Pacific Line Coaches direct to downtown Victoria for another $15.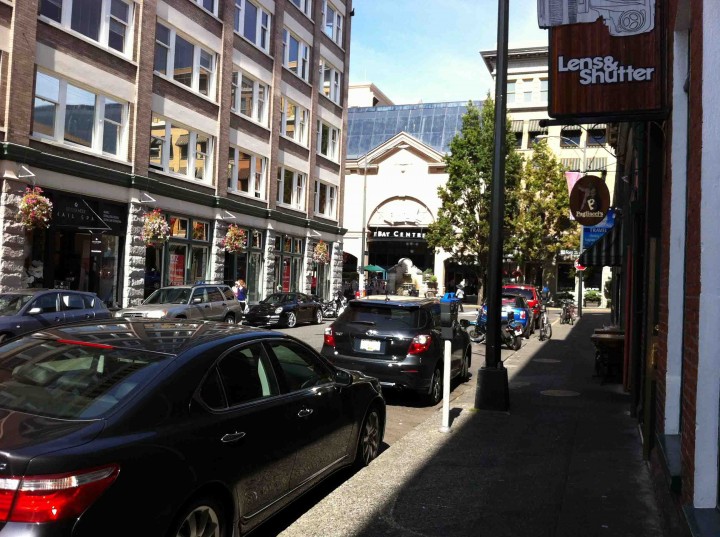 These random photos are from the trip back to Victoria or my failed attempt to purchase some new shoes. Seems all the shoes here are super specialized and only come in radioactive green or covered with reflectors if you want to go for a jog.  When you need a pair of shoes to be your everything, things get tough especially if you like jogging as all those models are so flashy. Just remember that when traveling, flash = cash and you want to come across as dull aka not bring any unwanted attention to yourself on those late night transfers etc…
I digress…
Apart from that there was no update yesterday as I wasn't doing anything besides some online work. I've been really busy for the last three years and believe it or not, starting to really enjoy the occasional downtime and think my body needs it. It sounds weird but hanging out at home and cooking a meal is kinda like a treat for me, whenever I get the opportunity you can be certain I'll seize it.
Next stop, Israel!
Tips hat,
P.S: Thanks to National Geographic Traveler for featuring my article on Anchorage here.